Think of aquamarine waters, of a gentle breeze and a bright sun. These are some of the reasons why a visit to the Bahamas becomes an unforgettable experience.  In fact, the Bahamas are composed of more than 700 hundred cays and islets across the Atlantic Ocean.  It is indeed a natural playground for those who love the sea and the sand. That is why diving, surfing, and deep sea fishing are favorite activities that you can do during your stay.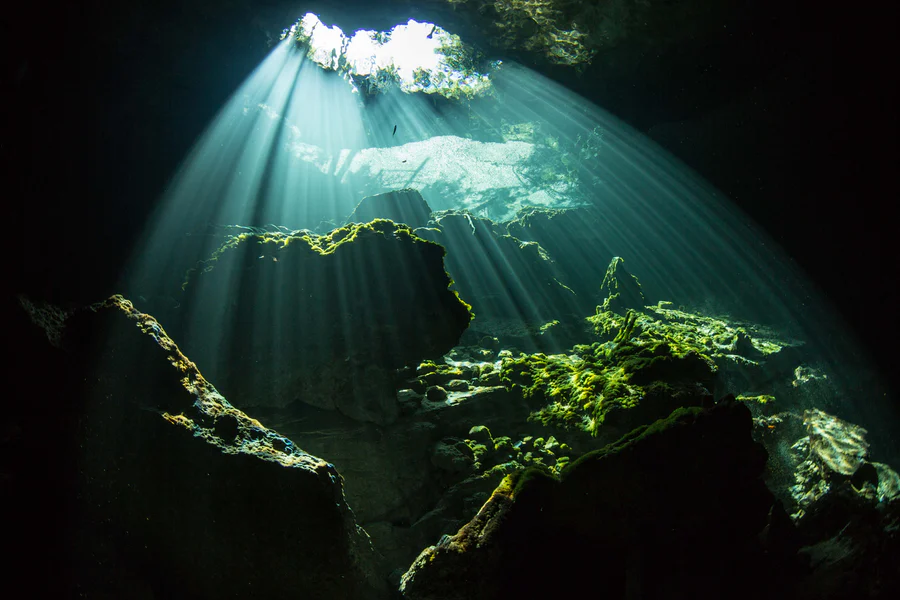 We could begin at New Providence, which  is the main commercial hub. This is actually one of the best in The Bahamas. This is where the capital, Nassau, is. In fact, resort casinos, fabulous restaurants and beautiful museums are. And if you are in the mood to climb, do so as you reach the 18th C, Queen's Staircase to Fort Fincastle. The view from there is extraordinary! At Nassau's port there are numerous glass bottom boats that could shuttle you to natural reefs in the archipielago.
Paradise Island is closest to New Providence, due to two footbridges connecting Nassau to this tropical getaway. It is actually a centerpiece that hosts an oceanside resort, a casino, an aquarium, marine habitats, a private 18 hole golf course and a marina. In fact is a magnet for designer boutiques and jewelers in Crystal Court Shops. There are other attractive sites, such as the Versailles Gardens and the French Cloister. 
Then there is the Grand Bahama Island, A natural playground with underwater caves, and pristine beaches. It appeals to adventurers and those looking for a secluded getaway. Freeport and Lucaya are the island's main towns. Offering excellent accommodations, terrific shopping and nightlife options. And of course, miles of secluded beaches. You can also find the Lucayan National Park, where a variety of native and migratory birds can be spotted, underwater limestone caves and if you are a cineast , the Pirates of the Caribbean movie was shot here at the Gold Rock Beach.
The largest island is Andros, in reality an archipelago consisting of three main islands, It has five national parks, mangrove estuaries, and many islets. It is the largest unexplored island of the Bahamas. The Blue Holes National Park has dozens of circle-shaped blue holes or underwater caves. And then, is the Andros Barrier, the third largest reef system in the world. 
Harbor Island is the quintessential pink beaches island on the eastern coast. The color comes from the unique mix of foraminifera, coral, broken shells, miniature rocks and calcium carbonate. A unique spot for sailing. 
Cat Island is for people who like to decompress and disconnect, even though there is plenty to see and do, like hiking a stone staircase to the summit of Mount Alvernia, which rises 206 feet above the sea level.  There is a place called Big Blue Hole, the home of mythic sea creatures according to the locals.  A popular spot is Santa Maria Teresa, the wreck of a Spanish battleship sunk in 1898. 
If you go to Great Exuma or Little Exuma, you can find a wide range of accommodations, dining and nightlife options. And if you head over to Pig Beach on Big Major Cay you may have a chance to swim with the Bahamian pigs.  You can spot a variety of marine animals in Exuma, including turtles at Bay Beach, or nurse sharks at Compass Cay.
A unique feature of the island of Eleuthera is the Glass Window Bridge, a strip of land between the Atlantic Ocean and the Bight of Eleuthera, It;s stark contrast of deep blue and bright turquoise makes it a sight to rememeber. 
Long Island is in the southern part of The Bahamas. It has calm sandy beaches along its western side and rocky heartlands along its east. Fishing and diving are here par excellence.  It has one of the world's deepest marine caverns.  Not far from Clarence Town, the capital of Long Island. 
And last but not least is San Salvador, a hilly island spotted and visited by Columbus during his first expedition in 1492, You can head to Long Bay and find a large white cross that marks the exact spot where Columbus made landfall. San Salvador Island has miles of secluded beaches backed by shallow coral reefs, where snorkelers can observe a variety of marine creatures.  If you are an experienced diver, you will find over 50 dive sites just off the coast.