Howdy! For millennia, the Nile delta region has provided fertile land with rich soils which Egyptian cuisine still benefits from to obtain their legumes, vegetables, and fruit. Welcome to #FridayFoodTours, where here at BHGH we take you on a virtual trip through some of the world's best dining joints.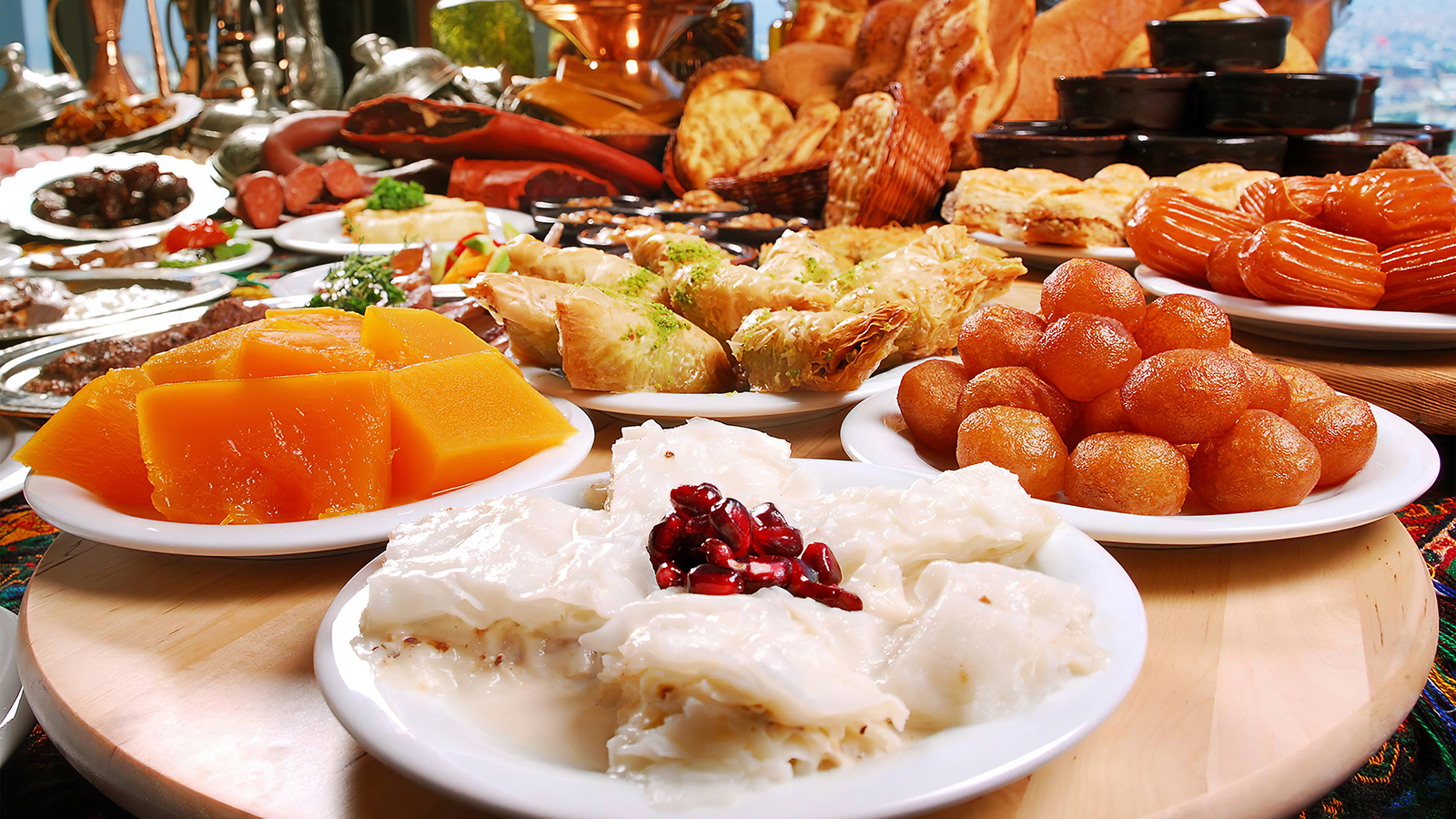 Egyptian food can be heavily centered on vegetables, but that doesn't mean there's not a wide variety of dishes anyone can enjoy. However, meat dishes are still consumed in Egypt and they're quite popular although most dishes are vegetarian because historically meat used to be expensive and Coptic Christian communities in Egypt are vegan for a majority of the year. Plates in Egypt are creatively spiced and traditionally assembled. Here's our top Egyptian dish of the day and where you can find it in the country of the two banks…
Baba ghanoush
The food cultures of Persia, Greece, Rome, the Middle East, and Turkey, influenced Egyptian cuisine thousands of years ago. Lebanon is known for their original dish baba ganoush, it's a creamy dip made from blending together tahini, olive oil, lemon juice, grilled eggplant, garlic, salt, and other spices. Baba ganoush has been described to be soft and smooth with an earthy and smoky taste. Sofra Restaurant & Cafe in Luxor, Egypt, has been commented by many to have one of the best baba ganoush in Luxor. The decor of the restaurant is inspired by Arabian culture, built in the 1930s in a traditional Egyptian house. It has a terrace decorated with wooden furniture coated in colors that highlight the wood with Egyptian art.

Egyptian Shawarma
I know meat eaters would also want to delve into Egyptian food culture, that's why the next food item you should try is "Shawarma." Shawarma is a meat preparation coming from the Levant (Lebanon, Syria, Iraq, Palestine, and Jordan), it commonly consists of meats such as chicken, beef, lamb, and turkey. When cooking the meat, it is seasoned and turned on a vertical stick intended to hold chunky meat to grill or put in an oven. That's why it is called Shawarma which comes from the Turkish word çevirme meaning "spinning." Egyptian Shawarma is put into a sandwich wrap hugged by pita bread alongside sauce and vegetables. The restaurant Abou Haidar Shawerma has some of the best Shawarma in Cairo. It is a must-try in Egypt, and many are aware of that which makes it a very crowded place but worth it because many foodie critics have rated this place as "the best shawarma ever."

Egyptian Feteer meshaltet
For my sweet tooths, you definitely will be pleased with this one. Egyptian Feteer meshaltet (Fiteer pie) translates to "cushioned pies," it is a pastry that has multiple thin layers of dough with butter in between and one can also add optional fillings that are sweet or savory. These fillings can be all the way from coconut and chocolate to sausage and ground beef. This snack was known to be offered to Ancient Egyptian gods in their temples. Feteera is a great local fast food restaurant that serves Feeter meshaltet in Cairo. They have a variety of different pies with flavors such as Egyptian pizza, mixed cheeses, and Nutella lotus. This place allows you to add whatever ingredients you want to your Feteer meshaltet alongside their options. There are also different kinds of dip like honey and tahini, mesh, white cheese, and more if you love to moisten your flour snacks with distinct flavors. Contact your Travel Guru today to find more options in Egypt that will best suit your palate! 
Para Hispanoparlantes:
¡Howdy! Durante milenios, la región del delta del Nilo ha proporcionado tierras fértiles con suelos ricos de los que la cocina Egipcia aún se beneficia para obtener sus legumbres, verduras y frutas. Bienvenido a #FridayFoodTours, donde aquí en BHGH los llevamos a un viaje virtual a través de algunos de los mejores restaurantes del mundo.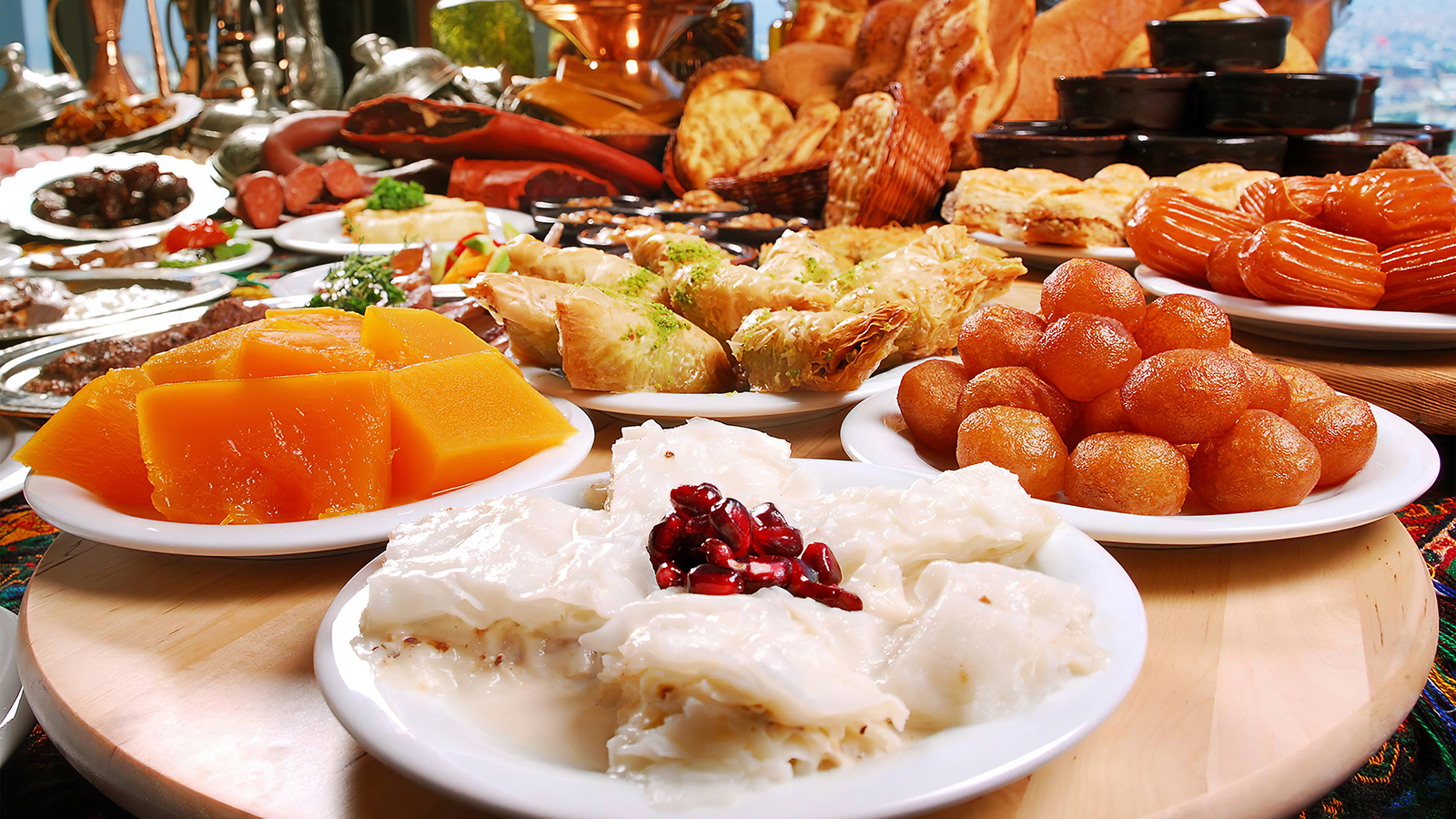 La comida Egipcia puede centrarse en gran medida en las verduras, pero eso no significa que no haya una gran variedad de la que cualquiera pueda disfrutar. Sin embargo, los platos de carne todavía se consumen en Egipto y son bastante populares, aunque la mayoría de los platos son vegetarianos porque históricamente la carne solía ser cara y las comunidades Cristianas Coptas en Egipto son veganas por la mayor parte del año. Los platos en Egipto están condimentados creativamente y ensamblados tradicionalmente. Aquí está nuestro mejor plato Egipcio del día y dónde puedes encontrarlo en el país de las dos orillas…
Baba ganush
Las culturas gastronómicas de Persia, Grecia, Roma, Oriente Medio y Turquía influyeron en la cocina Egipcia hace miles de años. Líbano es conocido por su plato original Baba ganoush, que es una salsa cremosa hecha de tahini, aceite de oliva, jugo de limón, berenjena, ajo, sal y otras especias. Se ha descrito que el Baba ganoush es suave y terso con un sabor terroso y ahumado. Muchos han comentado que Sofra Restaurant & Cafe en Luxor, Egipto, tiene uno de los mejores platos de Baba ganoush en Luxor. La decoración del restaurante está inspirada en la cultura árabe, construido en la década de 1930 en una casa tradicional Egipcia. Tiene una terraza decorada con muebles revestidos en colores que resaltan la madera con arte Egipcia.

Shawarma Egipcio
Sé que a los carnívoros también les gustaría aventurar en la cultura gastronómica Egipcia, por eso el siguiente alimento que debes probar es "Shawarma." Shawarma es una preparación de carne proveniente del Levante (Líbano, Siria, Irak, Palestina y Jordania), comúnmente consiste en carnes como pollo, res, cordero y pavo. Al cocinar la carne, se sazona y se gira sobre un palo vertical diseñado para girar trozos de carne para asar a la parrilla o al horno. Por eso se llama Shawarma que proviene de la palabra turca çevirme que significa "girar". Shawarma Egipcio, se pone en una envoltura de sándwich abrazada por pan de pita junto con salsas y verduras. Abou Haidar Shawerma tiene algunos de los mejores Shawarma en la ciudad de Cairo. Es algo que debes probar en Egipto, y muchos comentarios son conscientes de eso, lo que lo convierte en un lugar muy concurrido, pero vale la pena porque muchos críticos gastronómicos han calificado este lugar como "el mejor shawarma de la historia".

Meshaltet Feteer egipcio
Para mis golosos, definitivamente estarás satisfecho con este plato. Feteer meshaltet Egipcio (Pastel Fiteer) que se traduce como "pasteles acolchados," es un pastel que tiene múltiples capas delgadas de masa con mantequilla en el medio y también se puede agregar un relleno opcional entre dulce o salado. Estos rellenos pueden ser desde coco y chocolate hasta salchichas y carne molida. La historia dice que este bocadillo se ofrecía a los dioses del Antiguo Egipto en sus templos. Feteera es un gran restaurante local de comida rápida que sirve Feeter meshaltet en Cairo. Tienen una variedad de pasteles diferentes con sabores como pizza Egipcia, quesos mixtos y loto de Nutella. Este lugar le permite agregar los ingredientes que desee a su Feteer meshaltet junto con la opciones del local. También hay diferentes tipos de aderezos como miel y tahini, malla, queso blanco y más si te encanta humedecer tus bocadillos de harina con distintos sabores. ¡Contacta a tu Travel Guru hoy para encontrar más opciones en Egipto que mejor se adapten a tu paladar!