Our next stop on our search for some of the world's top Skiing and Snowboarding experiences is the beautiful Principality of Andorra. It is home to some of the world's most famous ski resorts, and whether you are a savant of the slopes, or a total beginner, these resorts have something for everyone! Skiing isn't the only thing to do here though, as Andorra is known by shoppers everywhere as one of the worlds most premiere shopping locations, due to the duty-free allowances enjoyed by travelers. After all, what's better at the end of a long day on the mountain, than a little retail therapy at a great price?
The first of the resorts we will be visiting today is in the largest skiable domain found in Southern Europe, Grandvalira. The Grandvalira Ski Resort encompasses seven different skiable areas, each with access between zones, even for those with reduced mobility, which makes this the perfect vacation destination for both young and old. Additionally, for those who've always wanted to visit Barcelona, since Grandvalira is a mere two hour drive away, one of the most popular ways to get to the resorts is to land in Barcelona and either take a private shuttle or bus to the slopes. This provides us with a unique opportunity to cross another location off our bucket lists as we make our way to any of the numerous hotels and restaurants lining the mountains, and that's an opportunity we shouldn't want to miss!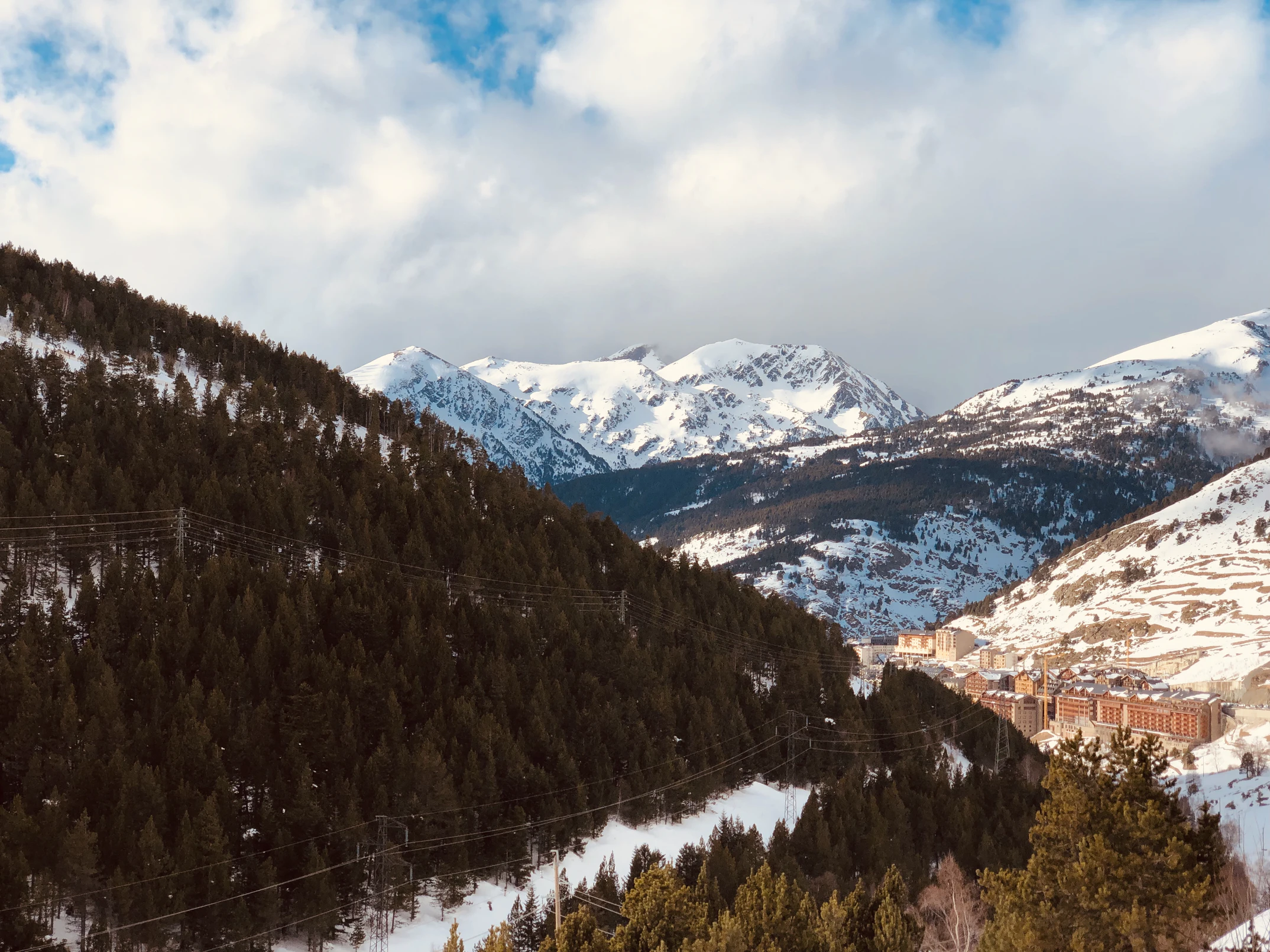 If the hustle and bustle of popular tourist locations doesn't sound too appealing, however, then we should look no further than Arinasal and La Massana Ski resort. This quaint village is the perfect place for those looking to learn to ski and snowboard as Vallnord, a resort well known for training beginning skiers, is a quick 20 minute drive away. We have multiple choices when it comes to where we end up skiing during the day, but the nightlife is our reason to stay in Arinsal. Despite being relatively untouched by mass tourism, the village comes to life at night as the pubs turn on their lights and the disco starts the music. Even if disco isn't your thing, what better way to immerse yourself in a different culture than by spending time with good people, eating good food, and washing it down with a nice cold drink.
For those of you who love the slopes but are tired of your usual mountain, reach out to us at Book Here Give Here! We are specialists in world wide experiences, and if Andorra doesn't quite sound like the ski vacation you imagine, then we are happy to help you plan your adventure to any of the numerous mountaintops around the world. See you on the slopes!