A  very different place to visit indeed! Its history is woven with the Inuit that are believed to have crossed the northwest Greenland from North America, using the islands of the Canadian Arctic as stepping stones, in a series of migrations that stretched from at least 2600 BCE and nearly 3nd millennium CE. Each wave of migrations represented different Inuit cultures. The name of Greenland is attributed to Erik the Red.
Because Greenland is so vast, it is hard to generalize about its weather and temperatures. They vary greatly between regions,
Greenland's summer is short and changeable, and starts in June. Snow melts, flowers bloom and more wildlife comes out to play and birds fill the sky and the seas become alive with whales and fish. Winter is a little daunting considering the spam from October to May. This does not mean that it is freezing cold all the time. Every region of Greenland except the National Park which requires a permit is accessible all year round. Greenlanders love to be outside and don't let the cold stop them, that is why you see them zooming around town on their snowmobiles once the snow sets in. Further north, the water freezes in lakes and fjords to allow you to dogsled or ski across new terrain.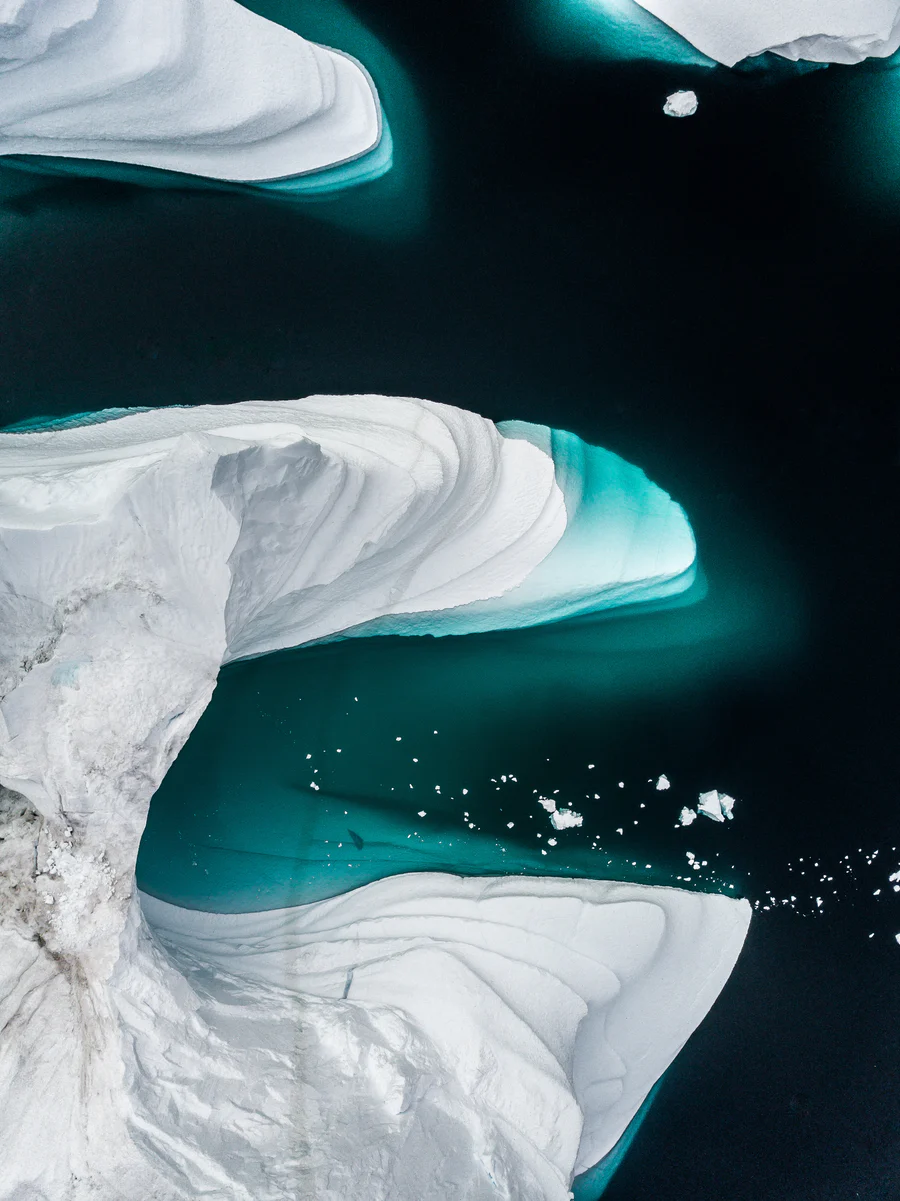 In fact, the sea around Greenland affects the climate on land. During the summer months it is warmest and driest on line closest to the ice sheet. Actually it changes locally. The air is generally dry and its low humidity makes you feel less cold than you might expect. 
In South Greenland there are three naturally heated springs which run together to a small stone-damned pool. All around are mountain peaks and drifting icebergs while you can lie in the warm water and enjoy the beautiful natural surrondings. In Disko island there are thousands of hot springs. Several of them are considerably warm. The hottest could reach 140ºF.
There is the toughest race on skis which culminated in the first article Circle Race back in 1998. Now has become an important cultural and athletic institution in the community of Sisimiut, where the Race is based. 
Last, but not least is the Photo tours in Greenland which are a unique way to explore the country, and when working with a camera you apply a distinct vision to the destination.