Howdy! Tea is replacing many coffee lovers' addiction towards the rich caffeinated drink. This is because tea can have lower amounts of caffeine than coffee as well as other health benefits as well. A variety of teas may boost your immune system, encourage weight loss, lowering cholesterol, and also present antimicrobial qualities. Health benefits aren't the only perks one gets from drinking tea, the drink itself has a rich history that has helped shape certain countries' identities. Beginning in 2737 BC China, tea started off as ritual offerings, then used for medicine until the Han Dynasty when it became a beverage. 
Welcome to #teatuesday's, where we will investigate how tea is used for a variety of different reasons around the world and also examine where and how tea is used in modern-day cultures. 
Legend tells that tea first originated in China around 5,000 years ago. According to one of the most known Chinese legends, Emperor Shen Nung was sitting under the shade of a wild tea tree as a servant boiled some drinking water when some leaves blew into the pot. Emperor Nung has been recorded as a renowned herbalist and decided to taste the accidental infusion, finding it to be refreshing and delicious. Believing it had medicinal properties, Emperor Nung urged the Chinese people to cultivate the plant for the benefit of the entire nation. Its popularity continued to grow, eventually becoming valued for the pleasure it produces rather than its medicinal properties. Trade by sea soon spread tea to all corners of the world influencing cultures far and wide giving birth to a number of distinctive traditions based around the drink.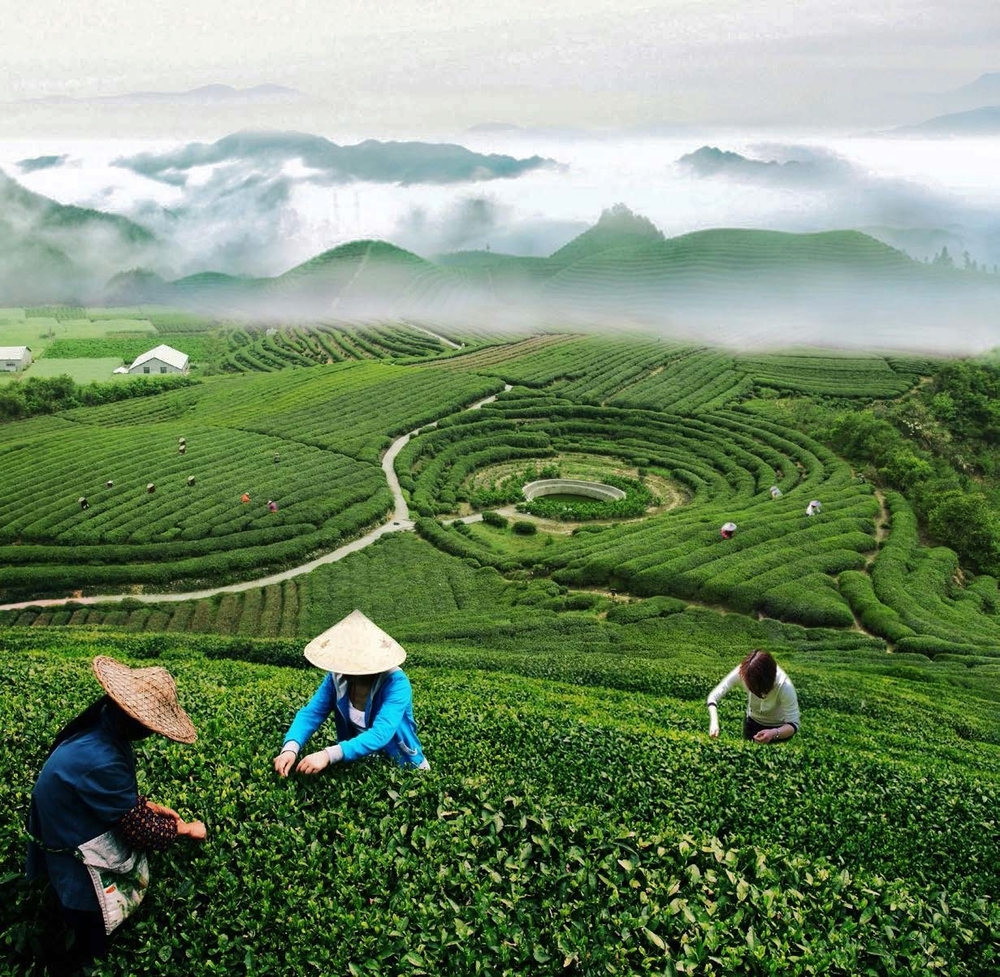 Hangzhou, China 
Explore where the legends of Chinese tea making were born, by touring the very misty mountains and plantations where it derived from, and also pick and hand-make your own tea. BHGH can put together tour packages for anyone interested in immersing themselves in China's tea culture. China being the second-largest producer of tea, has many sights to choose from and learn about its reputable tea history. Southwest of Hangzhou, China, one can find West Lake. 
It used to be the spot where Beijing's emperors vacationed and also drank "China's best tea." At the Meijiawu Tea plantation, it is regarded as possibly one of the most important tea production sites in the world. Many world leaders have arrived at this site to visit this famous tea-growing area. It used to be a poor village until the tea planting started to take off, this village offers 160 tea houses and demonstrations of Chinese Tea ceremonies. This village is also known for infusing tea into their food, with popular dishes like skin chicken with tea, and Dragon Well tea shrimp.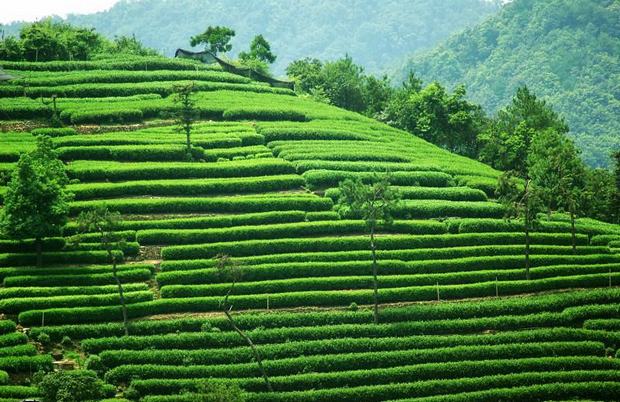 Nearby, the national tea museum is also available to offer more knowledge. Surrounding the outside of the museum are multiple tea plantations but inside, the museum has a tea evolution hall which shows the progression of Chinese tea along with its historical production process as well as imported tea. It also demonstrates the teaware that has been used throughout centuries in China to drink the beverage and its particular culture that continues to advance. Furthermore, mosaics of tea customs and etiquettes from different Chinese provinces are shown and they also have tea tasting. 
This historic and cultural city is not only celebrated for tea, it also contains temples, gardens, pagodas, pavilions, ornamental trees, causeways, and artificial islands.
There's a tower in West Lake that dates back all the way to 975 CE. It is the origin of the legend of the white snake, and it is what attracts many visitors to this landmark. The tower is called Leifeng Pagoda and it's associated with love folklore. The story goes like this, a white snake and a blue snake transform into beautiful ladies, they gain supernatural powers over the course of thousands of years. Bai Suzhen and Xiao Qing were the names of these snake shapeshifters, they both visited West Lake one day when it began to rain. A scholar named Xu Xi'an lent them both an umbrella and because of such a touching act, Bai Suzhen fell in love with him. They both shared the same sentiments and married one another. A sinister monk Fa Hai, imprisoned Xi'an in order to separate the lovers. Bai Suzhen tried her hardest to save her husband with her powers but her attempts were not successful, and she also became imprisoned in Leifeng Pagoda. The other former snake, Xiao Qing, was able to gather the utmost supernatural power she could, and she took down the pagoda to save the lovers. The ending was fairytale-like because the two love birds were reunited and the evil monk was eliminated, they all lived happily ever after.
China is replete with narratives that can have one truly visualizing its stories that have passed on for hundreds of years. Drinking world-renowned tea and letting your imagination take its course to create movie-like scenarios about the one-of-a-kind places you may find yourself visiting, is the charm of Chinese tourism. However, China is not the only place where tea tourism is done; there are many other nations that have instructive and visually pleasing tea destinations. Contact your Travel Guru today and find what country will best suit your tea pallet. There are different tastes that other lands and soils obtain, booking with BHGH contributes to fitting a place that is perfectly pleasing to you.
Para Hispanoparlantes:
¡Howdy! El té ha reemplazando la adicción de muchos amantes del café . Esto se debe a que el té puede tener cantidades más bajas de cafeína que el café, además de otros beneficios para la salud. Una variedad de tés puede estimular su sistema inmunológico, fomentar la pérdida de peso, reducir el colesterol y también presentar cualidades antimicrobianas. Los beneficios para la salud no son las únicas ventajas que se obtienen al beber té, la bebida en sí tiene una rica historia que ha ayudado a dar forma a las identidades de ciertos países. A partir de 2737 aC en China, el té comenzó como rituales de ofrendas y luego se usó como medicina hasta la dinastía Han, cuando se convirtió en una bebida.
Bienvenido a #teatuesday's, donde investigaremos cómo se usa el té por variedades de razones diferentes en todo el mundo y también examinaremos dónde y cómo se usa el té en las culturas modernas.
La leyenda cuenta que el té se originó por primera vez en China hace unos 5.000 años. Según una de las leyendas chinas más conocidas, el emperador Shen Nung estaba sentado bajo la sombra de un árbol de té silvestre mientras un sirviente hervía un poco de agua potable cuando algunas hojas volaron dentro de la olla. El emperador Nung ha sido registrado como un renombrado herbolario y decidió probar la infusión accidental, encontrándola refrescante y deliciosa. Creyendo que tenía propiedades medicinales, el emperador Nung instó al pueblo Chino a cultivar la planta en beneficio de toda la nación. Su popularidad siguió creciendo y finalmente se valoró por el placer que produce más que por sus propiedades medicinales. El comercio por mar pronto extendió el té a todos los rincones del mundo, lo cual influyó muchas culturas de todas partes y dio origen a una serie de tradiciones distintivas basadas en esta bebida.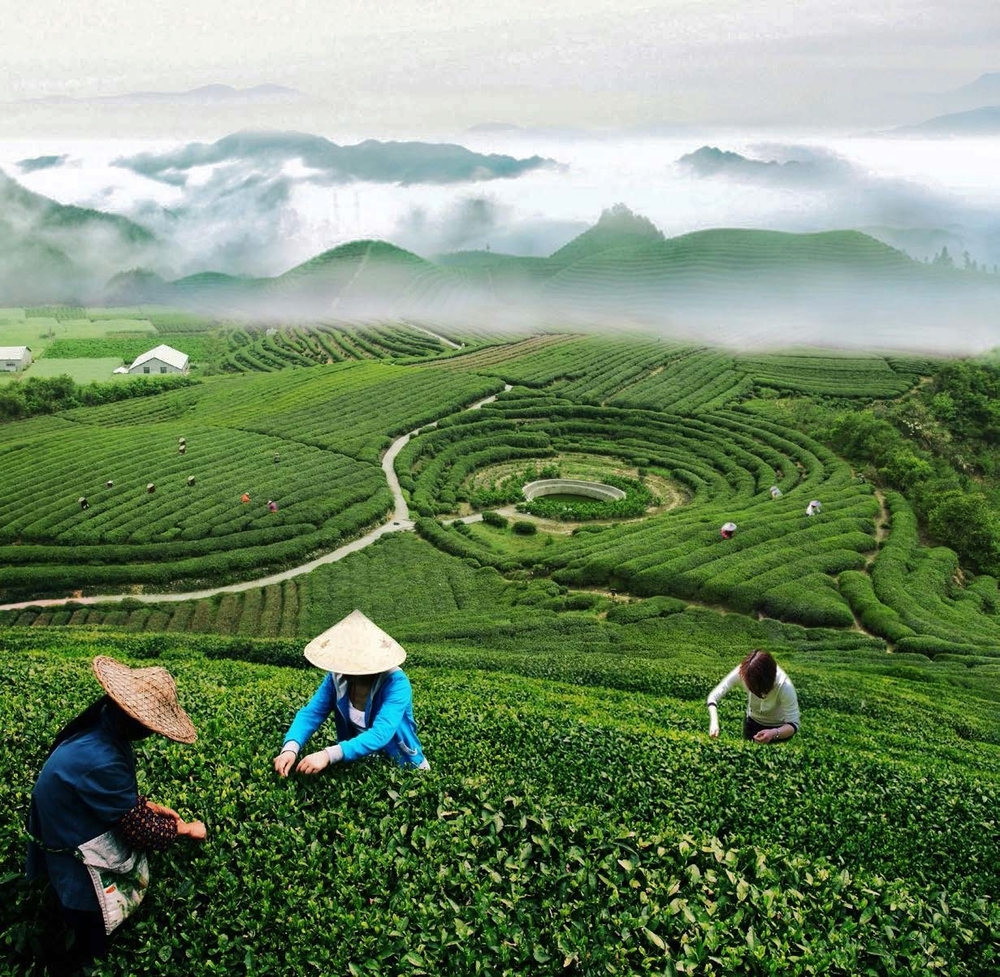 Hangzhou, China
Explora dónde nacieron las leyendas de la elaboración del té chino, recorriendo las montañas y las plantaciones muy brumosas de donde se deriva el té, y también elija y prepare a mano su propio té. BHGH puede organizar paquetes turísticos para cualquier persona interesada en sumergirse en la cultura del té de China. China, siendo el segundo mayor productor de té, tiene muchos lugares para elegir y aprender sobre su respetable historia del té. Al suroeste de Hangzhou, China, se encuentra el Lago del Oeste.

Solía ​​ser el lugar donde los emperadores de Beijing iban de vacaciones y también bebían "el mejor té de China". En la plantación de té Meijiawu, se considera posiblemente uno de los sitios de producción de té más importantes del mundo. Muchos líderes mundiales han llegado a este sitio para visitar esta famosa zona productora de té. Solía ​​ser un pueblo pobre hasta que la plantación de té comenzó a despegar, este pueblo ofrece 160 casas de té y demostraciones de ceremonias de té Chino. Este pueblo también es conocido por infundir té en su comida, con platos populares como piel de pollo con té y camarones al té Dragon Well.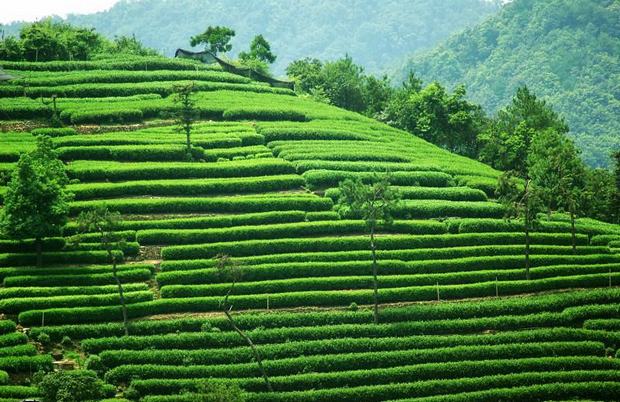 Muy cerca, el museo nacional del té, también está disponible para ofrecer más conocimientos. Alrededor del exterior del museo hay varias plantaciones de té, pero en el interior, el museo tiene una sala de evolución del té que muestra la progresión del té Chino junto con su proceso histórico de producción, así como el té importado. También demuestra la tetera que se ha utilizado a lo largo de los siglos en China para beber la bebida y su cultura particular que continúa avanzando. Además, se muestran mosaicos de costumbres y etiquetas del té de diferentes provincias Chinas y también tienen degustación de té.
Esta ciudad histórica y cultural no solo se celebra por el té, sino que también contiene templos, jardines, pagodas, pabellones, árboles ornamentales, calzadas e islas artificiales.

Hay una torre en Lago del Oeste que data del año 975 EC. Es el origen de la leyenda de la serpiente blanca, y es lo que atrae a muchos visitantes a este sitio. La torre se llama Pagoda Leifeng, y está asociada con el folclore del amor. La historia es así, una serpiente blanca y una serpiente azul se transforman en bellas damas, adquieren poderes sobrenaturales a lo largo de miles de años. Bai Suzhen y Xiao Qing eran los nombres de estos cambiaformas de serpientes, ambos visitaron al Lago del Oeste un día cuando comenzó a llover. Un erudito llamado Xu Xi'an, les prestó a ambas un paragua y debido a un acto tan conmovedor, Bai Suzhen se enamoró de él. Ambos compartían los mismos sentimientos y se casaron. Un siniestro monje Fa Hai, encarceló a Xi'an para separar a los amantes. Bai Suzhen hizo todo lo posible para salvar a su esposo con sus poderes, pero sus intentos no tuvieron éxito y también fue encarcelada en la pagoda de Leifeng. La otra antigua serpiente, Xiao Qing, pudo reunir su mayor poder sobrenatural que pudo y derribó la pagoda para salvar a los amantes. El final fue como un cuento de hadas porque los dos tortolitos se reunieron y el monje malvado fue eliminado, todos vivieron felices para siempre.
China está repleta de narraciones que pueden hacer que uno realmente visualizar su historias que se han pasado durante cientos de años. Beber té de renombre mundial y dejar que tu imaginación siga su curso para crear escenarios de película sobre los lugares únicos que puedes encontrarte visitando, es el encanto del turismo Chino. Sin embargo, China no es el único lugar donde se realiza turismo de té; hay muchas otras naciones que tienen destinos de té instructivos y visualmente agradables. Póngase en contacto con su Travel Guru hoy y descubra qué país se adaptará mejor a su paleta de té. Hay diferentes gustos que obtienen otras tierras y suelos, reservar con BHGH contribuye a encajar un lugar que sea del agrado para ti en particular.