Howdy!
A little known fact, Panama is actually one of the few places in the world where you can watch the sunset in the Atlantic and the sunrise in the Pacific in the same day! So let's face it: some of us are early birds and some of us are night owls. Luckily for you, this week we're diving into our favorite locations to view the sunrise and sunset in Panama- however today we're giving you a sneak peak of our Top 5!
So let's get right into it:
1.  Cerro Jefe
Just a quick Taxi ride from Panama City, Cerro Jefe is a mountain in Panama standing at 3,304 feet, making it the second tallest mountain in the country. Don't let the height deter you though as there is a trail leading from base to summit drastically cutting down on the effort needed to enjoy the scenic view that awaits you at the summit, come dusk or dawn. If that isn't your cup of tea, there are also birding tours offered in the surrounding areas affording you the chance to see over 40 unique bird species not found in Central Panama or near the Panama Canal!
Isla Taboga
Beaches have always been a staple in media, showcasing fresh blue waters and gorgeous golden sunrises, and Isla Taboga is no different. Being only a 30 minute ferry ride away from Panama City, this is a must see. Home to many shops, hostels, bars, hotels, and restaurants, there is no shortage of activities after waking early to catch a glimpse of that ever illusive golden hour.
The Amador Causeway
Named after the first president of Panama (Manuel Amador Guerrero), this impressive stretch of road was made from the land excavated during the construction of the Panama Canal. Today the road stretches over 6km extending into the Pacific Ocean where the Panama Canal meets the sea. With this distance theres an abundance of adventures to be had along the way!
Panama City
Panama City, being the heart of the country, allows one to enjoy many scenic views. Whether it be the sunrise or sunset, there is no shortage of opportunities to catch a glimpse of the mesmerizing orange and purple hues of the setting sun.
A personal recommendation is checking out Tantalo Roofbar located in the middle of Panama City. Open 7 days a week, this bar offers a comfortable atmosphere, as well as live music from artists from all over the world. Imagine enjoying all of this, while also overlooking the gorgeous Panama City skyline and historical Old Town monuments and buildings!
Azuero's Coast
Known for its remarkable beauty and long dramatic stretches of coastline, Azuero's Coast is located within the Veraguas Province. Due to its location, this coast is the only location in Panama where you can view sunsets over the water while also being in or near the water, making it a popular destination for locals and tourists alike!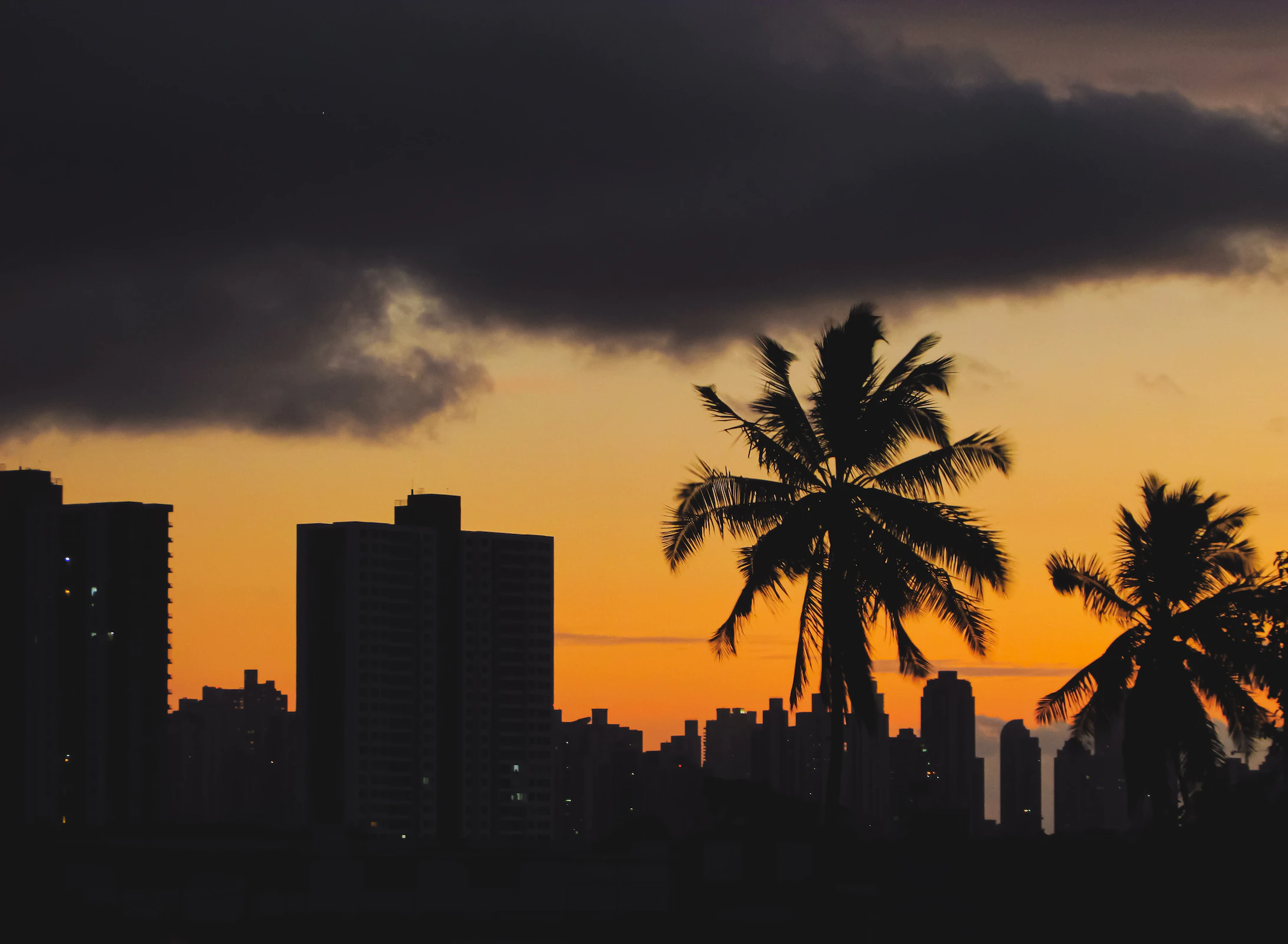 So there you have it! These are our Top 5, but stay tuned to learn more about each spot throughout the week!
Ready for your next adventure? Fill out out our Trip Questionnaire to get started!
Namaste!